At Chicken of the Sea, we pride ourselves on our long-standing commitment to operating a socially and environmentally responsible business. Our global sustainability strategy is SeaChange®, with the overarching objectives:
Making the seas sustainable now and for future generations
Ensuring our workers are safe, legally employed and empowered
Combating climate change and promoting healthy diets through sustainable seafood
Our parent company, Thai Union, is ranked #1 on the Seafood Stewardship Index for Sustainability out of the world's Top 30 Seafood Companies!
Gold Class Sustainability Award in the S&P Global Sustainability Yearbook 2021! #1 (2018 & 2019) and #2 (2020) in the Food Products Industry in the Dow Jones Sustainability Index!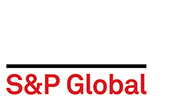 Explore Chicken of the Sea sustainable seafood products.
Learn More About Seafood Sustainability